Welcome to the south! Where grits are at every breakfast, our tea is sweet, and the chicken is fried.
It's no secret. I love food. Yes, food is needed to keep you going and keep your metabolism going. But for me, food is also fun. This is also why I gained a TON of weight several years ago. Granted, now I know how to splurge and enjoy something more fun than a salad. It's a happy balance, y'all.
Surprisingly, Monroe doesn't have a whole lot of authentic southern restaurants. There's one BBQ/ Wings place on the edge of town, but I'm 100% honest in saying I'm scared to go in there. That side of town is essentially the other side of the tracks. #IDontWantToBeMugged. True Story. lol. However, if you were to come visit me there are some true "southern" venues we'd have to visit.
|| The Varsity.
"What'll ya have? What'll ya have? Have your order in mind and money in hand". This is their classic welcome. I would insist on a good ole fashioned chili dog, onion rings, and their signature
Frosted Orange
.
||
Blue Willow Inn
. Downtown Social Circle, GA. This is like 10-15 minutes from where I live. Imagine tree lined streets, old southern houses, and friendly neighbors. Literally old movies with the pretty antebellum houses is how the street looks where Blue Willow is set.
So not only is the scenery perfect, the food is to die for! We're talking fried chicken, fried green tomatoes, collard greens, black eyed peas, corn on the cobb, and of course sweet tea. For dessert? We cannot forget the peach cobbler.
Have I mentioned how excited I am that I have a peach tree in my backyard? lol!
For Sale at the inn or on amazon.com
||
J. Christopher's
. While doing research for this post, I actually discovered there's one of these in Nashville! Good news for my TN friends!
This place is strictly breakfast, lunch, and brunch. So tons of grits, oatmeal, and BLT's! Their motto is "familiar food with flair". Always good and super affordable.
None of these places sponsored me to write this post. These are just three really amazing southern restaurants that we would absolutely visit if you came to see me. Of course, if you wanted to eat in I'd make some fried chicken, greens, mashed potatoes and fresh corn from scratch. Who can turn down a good home-cooked southern meal?
Want more southern? Head over to
Lora's page
today to check out a southern recipe I'm sharing!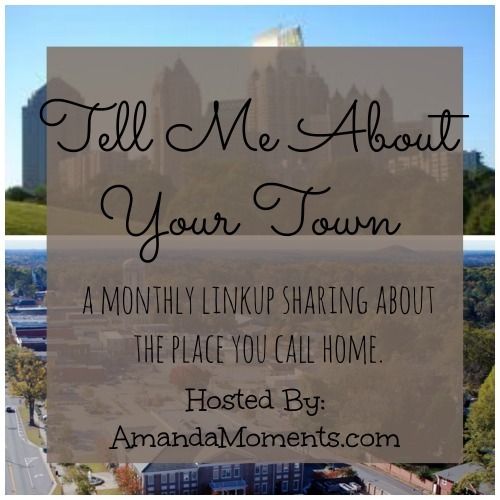 What are your favorite southern foods? Tell me about the food in your area!!