"Santa Came! MOMMY! DADDY! Santa Came! And he filled the stockings!"
This was my wake-up call on Christmas morning, and it absolutely warmed my heart to hear the excitement in Zander's little voice. When I rolled over to check the time though, it was way to early. 3:30 AM early to be exact! "Um, Zander, can we maybe go back to bed for a few more hours? It's very early" He pouts but walks back to bed.
7:00 I'm awake, but laying in bed still. Waiting for the stampede of little children footsteps to come down the hall. Without fail, 5 minutes later, Zander is back. "Mommy!!! Santa left a BIG box and it has MY NAME on it!" (the little things like him being able to read his name makes my heart happy). The excitement in his voice is the best Christmas gift for me. He's dying to open the gifts. I calmly tell him that we have to wait for Daddy and baby sister to wake up so they can open presents from Santa, too. He pouts some more. He's dying to rip open the paper. I offer him hot chocolate and eggs for breakfast, and he perks up. He agrees.
I love sharing a quiet breakfast with Zander. We talk about letter sounds, numbers, how rain is made. His desire to learn is amazing.
Finally, we hear noises from down the hall. Ainsley and Daddy are awake! Zander starts squirming in his seat. "Is it time to open presents now, Mommy??" "Soon, baby. Let's let Ainsley eat a little something and Daddy get a shower in." I swear Zander had the patience of a saint on Christmas morning. The amount of times I had to say, "sorry just a few more minutes" was the equivalent of watching paint dry to a normal adult. He held out though.
The pay off was priceless! Hearing Zander and Ainsley's squeals of excitement as they tore open the next gift was just magical. "OOOH! SO COOL!" and "OOHH! LOOK WHAT SANTA GOT ME!" I loved each moment of it.
Of course, being the bad blogger that I am I got zero pictures of them opening gifts, but I don't care at all. I was in the moment. I was able to watch them tear into everything without being behind the lens. The joy on their little faces seeing everything that Santa brought was amazing. I'm zero percent sorry for being away from the blog for almost a week now. The memories that were made this past weekend were incredible, and absolutely the best gift I could ask for.
Today, I'm grateful that Josh and I were able to give the kids such an amazing Christmas. But I'm even more grateful that Zander is starting to learn the true meaning of Christmas. We read the story of baby Jesus, and he's starting to understand it's better to give than to receive. I'm grateful that both of my kids are so well behaved and aren't greedy. Not once this past weekend while we were visiting family did I hear from either of them, "ugh, that's ALL I got" or anything similar. Zander and Ainsley were even thrilled to get new socks in their stockings from Santa. To me that just warms my heart to know that I'm raising them right. I'm grateful they're so well behaved when we visit family, and that I'm not raising spoiled brats.
best parents! ;)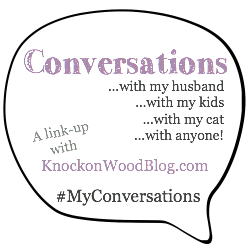 I hope everyone had an amazing Christmas, and I truly hope you got to experience the magic of Christmas like I was able to. It was the best Christmas AND birthday for me!
my sweet babies Christmas Morning